Is it really that hard to write/direct/produce a good romantic comedy? Is it too much to ask to create a heroine that we love and want to "win"?
Oh how I wanted to love this movie....which is automatically part of the problem because my expectations were way too high. With this movie, the fact that I had expectations at all was a straight path to disappointment. It had all the makings of a good movie:
And yet it sucked. So sad. My best advice: if you are going to write a workaholic/control freak heroine, at least let us see a few of her weaknesses so that we like her.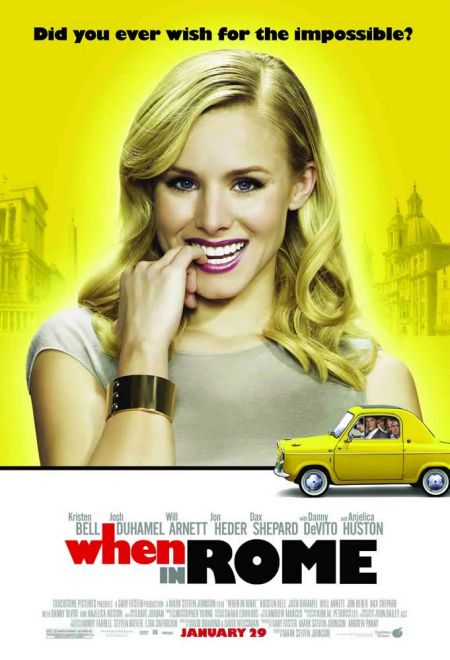 Which didn't suck as bad as I expected it to. :) This one also had all the makings of a good movie:
Veronica Mars
Josh Duhamel
Rome
Again, control freak workaholic heroine. The difference though was that they did let us see her vulnerabilities and weaknesses.
The problem with this one was the clumsiness of all the characters--which is always a pet peeve of mine. How many trees did Josh run into? Stupid!